Tuesday 2nd April – Autism awareness day – Please wear blue and bring a suggested donation of $20
Friday 5th April – Ching Ming Festival – School closed
Thursday 11th April – Year One Sharing Day (More information to follow) Parents are asked to attend from 9 – 10:45am  to accompany their children through a range of activities connected to the current unit of inquiry.
Friday 12th April – School closes for the end of term at 12 pm. 
A busy week of putting together different ways to share our learning ready to show you all on Thursday 11th, was rounded off with a great assembly from 1W. Thank you so much for sharing your learning with the whole school in such a confident and interesting way.
We had a wonderful time taking part in the different Green Book week activities and saw how excited everyone was to show off costumes and swap books. We also treated to a great workshop from an illustrator called Liz Million.
Where We Are in Place and Time
Central Idea:  Exploring evidence helps our understanding of people's histories.
The children are getting excited about sharing their learning with you and will be busy finalising their work ready to put up displays and talk to you on the 11th. We will be reflecting on what we have learnt about clay and photography thinking carefully about the skills learnt so far.
Get Caught Reading in Nature Competition
The children can enter this competition by sending a photo of themselves reading in the great outdoors.  There will be prizes for creative and fun ideas.  All entries are to be sent to Ms Jeves at emily.jeves@bhs.edu.hk All entries need to be emailed by 1st April.  Please include the child's name and class in the email subject header. 
Next week we will continue making numbers using a variety of equipment such as numicon, base ten blocks, counters or unifix cubes.  We are building understanding of place value and looking at how we write and show numbers with equipment, drawings and expanded form.
It has been great to hear about some of the shops being set up at home here is one example from Zach in 1W.
Mathletics: – There are now some more activities open.  Please enjoy supporting your child with these tasks.  If your child is not yet logging onto Mathletics independently please support them to do so.
Please help the children to complete the Mathletics tasks that have been assigned to your child. The children can also enjoy Maths Live and play other children live across the world.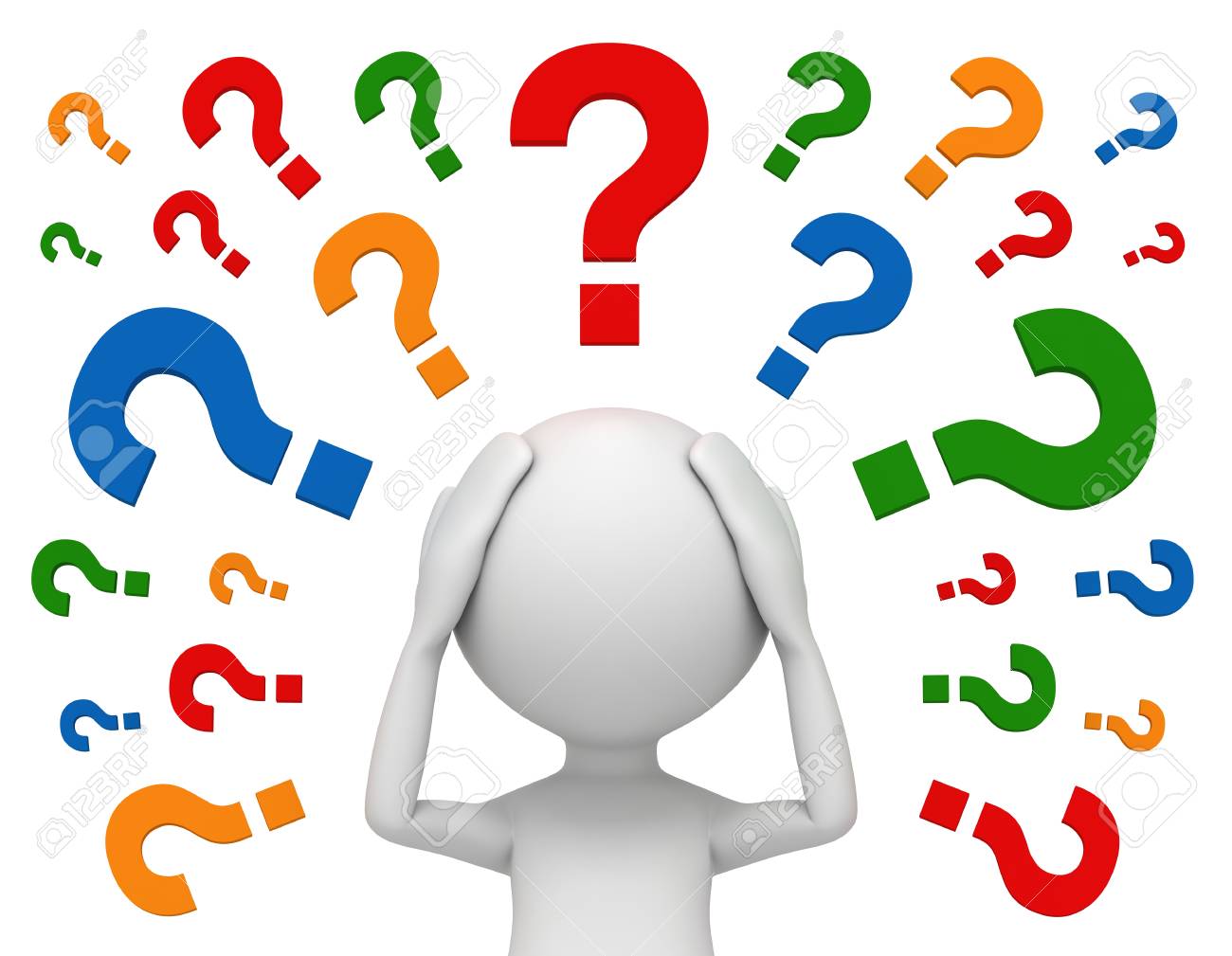 We will be continuing to redraft and publish our personal reflections and memories. We will also be looking at ways to present the information gathered from the interview questions with parents. If you have any sheets still at home please send them in on Monday.
Unit  5 Phonics:
The phonemes for this unit are: ch, sh, th, wh
The camera words for this unit are: what, going, give, like, do, says
Please support your children in learning to read and write the camera words from unit 1, 2, 3 and 4.  When you are playing the suggested phonic games please use the letter
sounds
rather than say the name the letters of the alphabet.  If you need guidance about how to pronounce the letter sounds this link should help you 
http://www.getreadingright.com.au/phoneme-pronunciation/
1P Sheldon Law
1L Hayley Ma
1W Lillian Ng
https://www.worldwildlife.org/stories/earth-hour-2019-7-things-to-do-in-the-dark
Earth Hour 2019: 7 things to do in the dark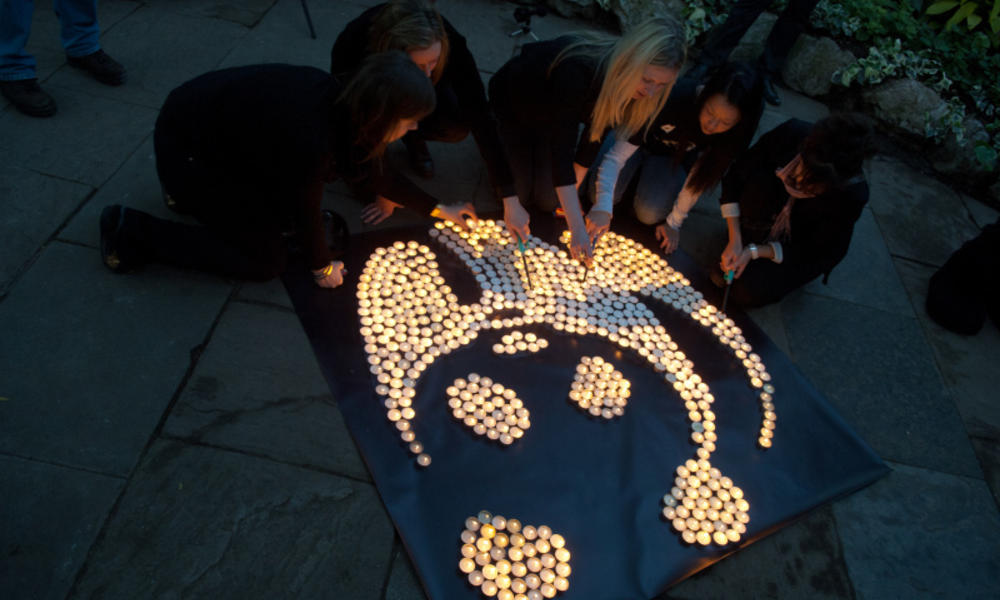 © Merle Robillard / WWF-Canada
EARTH HOUR 2019
Be a part of Earth Hour 2019. Turn out your lights at 8:30 p.m. your local time on Saturday, March 24, and show your commitment to a better future.
Switching off the lights for Earth Hour 2019 means showing your commitment to the planet—and switching on the fun at home.
Now in its 13th lights-out, Earth Hour will take place on Saturday, March 30 at 8:30 p.m. local time. Millions of people around the world will turn off their lights for one hour to show their steadfast commitment to protecting nature. Together we'll speak up for wildlife and forests. We'll show our support for rivers and oceans. And we'll rally around crucial actions needed to curb climate change.
Every action we take impacts life around us and even small actions at home can help the planet at large. And for many, turning off the lights also means turning up the fun in new and interesting ways, consider the lights-out hour as an opportunity to enjoy quality time with family and friends and celebrate your role in this global movement.
Here are a few ideas for fun things you can do during Earth Hour:
© Jeremiah Armstrong / WWF-Canada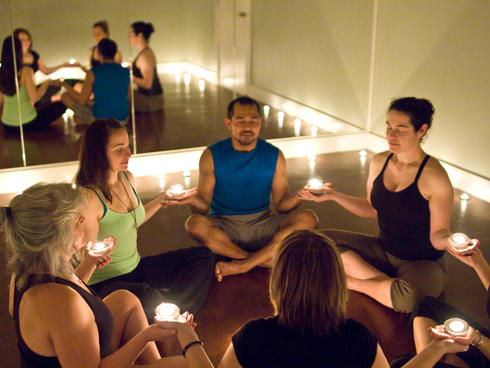 © Jeremiah Armstrong / WWF-Canada
1. Work up a sweat. Raise your heart rate with a candlelight session of your favorite workout.
Gather your friends for a candlelight workout and burn some calories along with those candles. In your down time, think on ways you can bring your commitment to climate action beyond Earth Hour.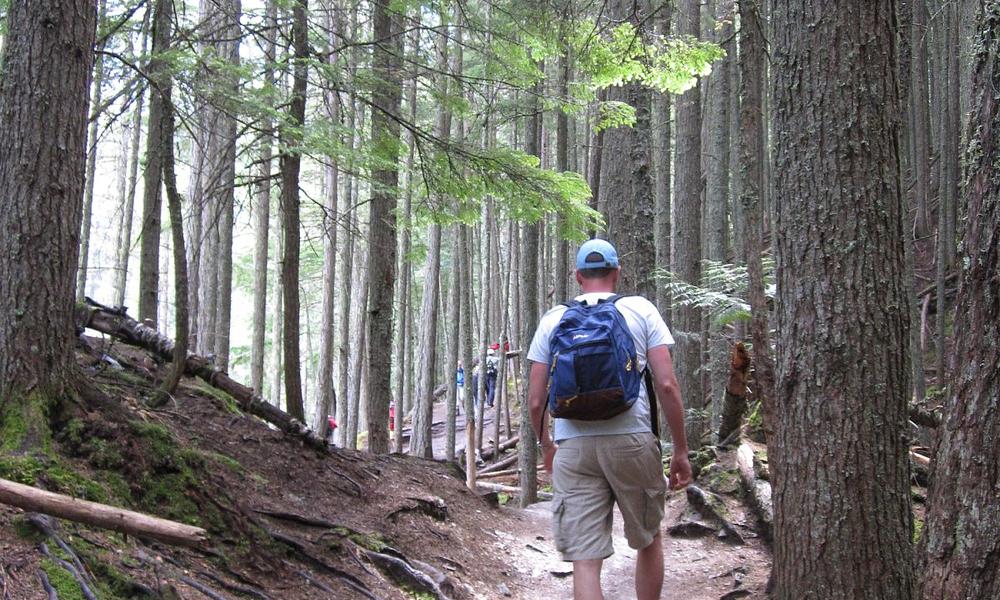 © Catherine Torphy
2. Take a hike.
Familiar with one of your local trails? Bring your town together for a flashlight or lantern guided hike. Take in the terrain, gaze at the stars, listen to nature around you and have a snack waiting for your group at the end!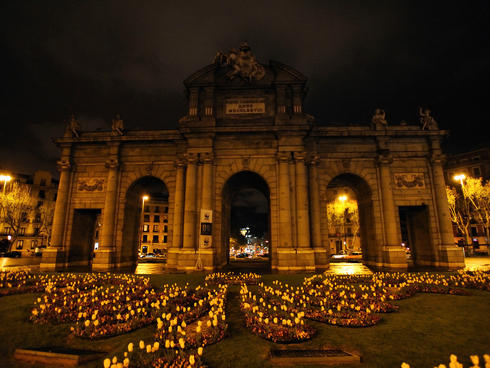 © JORGE SIERRA / WWF-Spain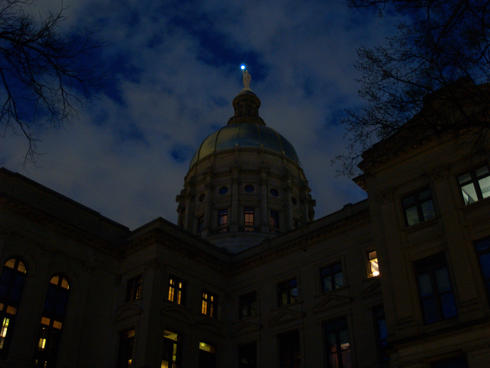 © WWF
3. Take in the sights. Spot the landmarks around you that are participating in Earth Hour.
Hundreds of the world's most iconic landmarks, from the Empire State Building, to the Eiffel Tower and the Sydney Opera House participate in Earth Hour. This year, take a walk around your town or city and try to see which buildings switched off their lights for the planet.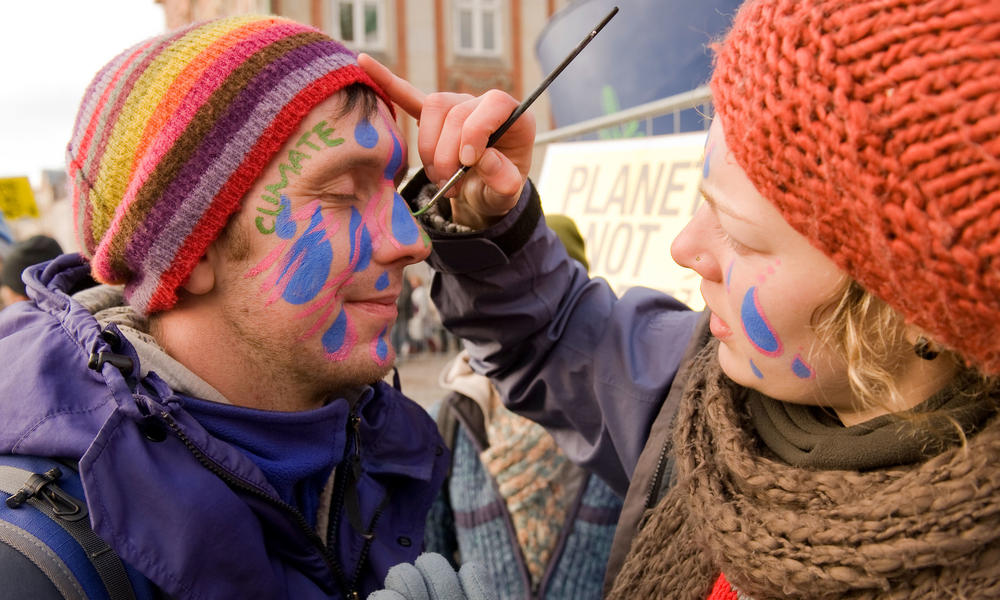 © WWF / Richard Stonehouse
4. Create your masterpiece. Make art in the dark.
Unleash your inner artist and use Earth Hour to try your hand at creating in the dark. From painting your friend's face as their favorite animal, to drawing images of the wildlife and nature you love, have a wow or a laugh when you turn back on the lights.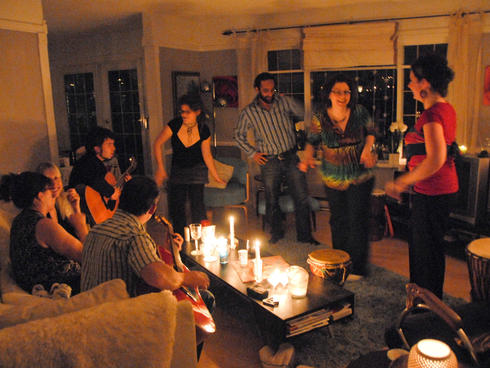 © Jeremiah Armstrong / WWF-Canada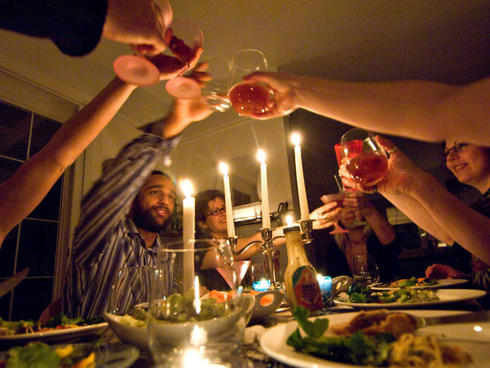 © Jeremiah Armstrong / WWF-Canada
5. Host a dinner party for family and friends.
Invite your loved ones over for a potluck dinner to be enjoyed by candlelight. Consider asking people make sustainably sourced dishes to share and encourage everyone to take home leftovers to reduce food waste.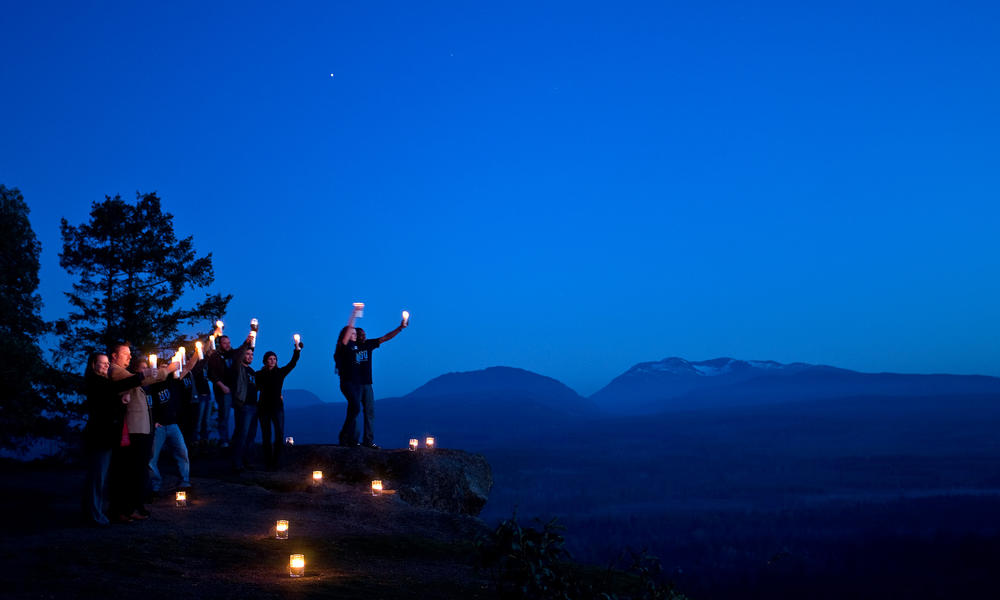 © Jeremiah Armstrong/WWF-Canada
6. Look at the stars.
Study up on the cosmos and then venture out to a dark, open spot near your home. See which constellations you can pick out in the night sky, and maybe even glimpse a shooting star!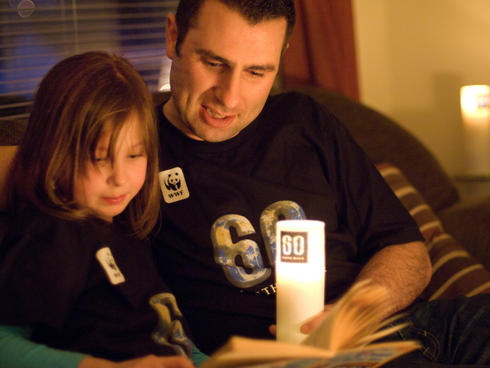 © Jeremiah Armstrong / WWF-Canada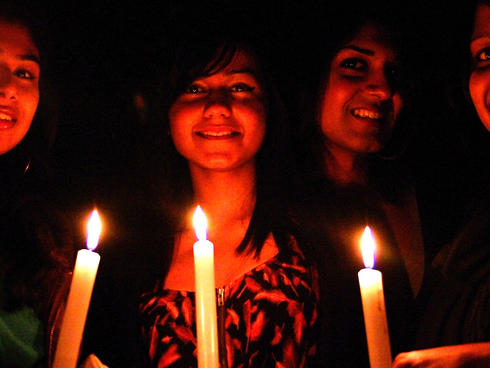 © WWF/Mark Jackson
7. Make a resolution. Commit to reducing your carbon footprint.
March 30 is as good a day as any to make a resolution to reduce your carbon footprint. Turn off the lights when leaving the room for 15 minutes or more, or switch to e-billing to save paper. Pick any one (or all) of these simple tips to help conserve the environment.
Taken from https://www.worldwildlife.org/stories/earth-hour-2019-7-things-to-do-in-the-dark