Wednesday 21st – Friday 23rd November – Year 4 Camp
Wednesday 21st November – Mandarin Parent Consultations
Friday 23rd November –  Mandarin Parent Consultations
Friday 23rd November –  DEADLINE for Scholastic book orders online
Tuesday 27th November – Mandarin Parent Consultations
Thursday 6th December – Y1- 6 PTA Disco
Friday 7th December – BHS Well-Being Day (details to follow soon)
Wednesday 12th December – BHS Christmas Concert
Friday 14th December – 12pm END OF TERM
A request from Mr Gibson to please complete the e-Notice on the Gateway that he has sent you, if you have not already done so. This e-Notice relates to ukulele loans as the students will begin learning to play these instruments in Music lessons soon.
Student Council
Our Student Council have been inspired by a teacher's visit to Impact HK who are a local NGO who support people who are less fortunate than us. Impact HK believes that kindness is very important so it looks to help people in poverty through finding people jobs and affordable housing, sports groups and language lessons.  The Student Council will be presenting to the school at Golden Book on Monday 12th November. They will be asking the students if you have any towels, water bottles, tinned or dry food and adult clothing that you no longer need. If you do, there will be a collection box in the foyer. We thank you in advance for your support.
Our latest Scholastic Book Club is still running! Go to http://world-schools.scholastic.co.uk/beacon-hill-1 to browse the latest books and order online. For every $1 you spend in BHS' Book Club, our school will earn 20c in Scholastic Rewards.
Please place your order online by November 23rd, 2018.
Many thanks,
BHS English team
U.O.I.
Our research into our questions about our animal is almost coming to an end and we have learnt how to make notes, avoid plagiarism and determine what is really important. The children will finish their research that has been driven by the questions they have created. They will continue to familiarise themselves with Google Sites and begin to think more carefully about the design and layout that will work best and look best for their information. We look forward to seeing the finished websites about the wide range of animals that the students have chosen.
Maths
The students have been learning to apply the addition strategies that they have been revising to a range of problem-solving and open-ended challenges. They have also reviewed their knowledge of subtraction strategies and have been applying these to mathematical challenges and games.
English
The students have investigated clauses and compound sentences. They have used this knowledge to help them write sentences for their Google Site. The students can't wait to share their finished Google Sites with you.
Pitch
The students enjoyed their 4 week pitch rotations where they got to partake in several different athletic activities. Some of the activities included: hurdles, sprint starts and relay techniques, standing long jump, throwing skills and javelin.
Camp
The children will be taking home a paper copy of what they need to pack for camp next week. It would be great if you could let them pack their bags for camp so they know exactly what is theirs. The Y4 teachers went through the camp presentation with all of Y4 and the children had a chance to ask questions as well as discuss any worries or fears they might be having.
Central Idea
 Interdependence of living things can affect their survival.
Lines of Inquiry
An inquiry into…
Different types of livings things (Form)

What living things need to survive (Connection)

Human responsibility to the survival of living things (Responsibility)
Next week, the students will be finalising their Google Sites and publishing them ready to share the information they have gathered with their class. The students have been working hard to get their research completed, checked and typed up on their Google Sites. They have thoroughly enjoyed creating their own Google Sites and have learnt and shared all the new things they have found out.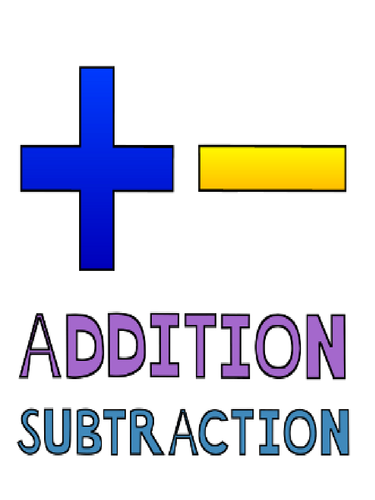 Central Idea:
The operations of addition and subtraction are related to each other and used to process information to solve problems.
An inquiry into:
The different ways to model/show addition and subtraction

Mental strategies that can be used to solve addition and subtraction

Written strategies that can be used to solve addition and subtraction
If you would like to know a bit more about the strategies that we use in school then please click on the links below…
Column method (the traditional one!)
Next week, the students will continue their work on addition and subtraction strategies and how they can apply these strategies to different types of problems.
Writing focus: Writing to inform
Over the next two weeks, the students will be writing their own unaided information report. They will be taking notes by using the comprehension strategy determining importance. From their notes they will write an information report on an animal.
Comprehension Strategies
Determining Importance
We continue our work on our reading comprehension strategy of determining importance by undertaking research into a new animal and making decisions about which information is IMPORTANT and which information is just INTERESTING.
Well done to all our Golden Book winners this week!
4A – Hugo Cheung
4F – Veda Yeung
4W – Anna Netz
The students have 8 spellings each week that they will need to practise at home. They will have 3 spelling tests each week to make sure they know how to spell their words correctly on a consistent basis.
Reading
Students should read everyday and talk to an adult about the text they have selected. This can be a chance for them to practise their comprehension strategies. 
Mon, Weds, Fri – borrow a BHS home reading book

Tues, Thurs – read a book online from Big Universe
Mathematics
All children should aim to spend 30 minutes per week completing their assigned Mathletics tasks and/or practising their times tables.

Mandarin
All children are encouraged to take a reading book home on the days when they have Mandarin lessons.