Wednesday 20th February – 6pm – Online safety information evening for parents (run by Stuart Lowe)
Thursday 21st February – Y3 – Y6 Sports Day
Tuesday 5th March – Year 4 Bake sale
Friday 29th March – BHS P.T.A. International Food Fair (please see below for important information)
Thursday 4th April – ESF Primary Choral Concert
29.3.19 – International Food Fair
The BHS International Food Fair will take place on Friday 29th March from 5-8pm.
This year, Year 4 students will be researching, designing and building the games that will take place in the Hall during this event. This is a brilliant opportunity to give our current UOI a real-life focus.
We need to find out which students will be attending the Food Fair and at what times to help us organise the groups accordingly.
Please click the relevant link to access the Google form survey for your child's class:
Please complete the survey by Wednesday 27th February, thank you.
21.3.19 – Year 3-6 Sports Day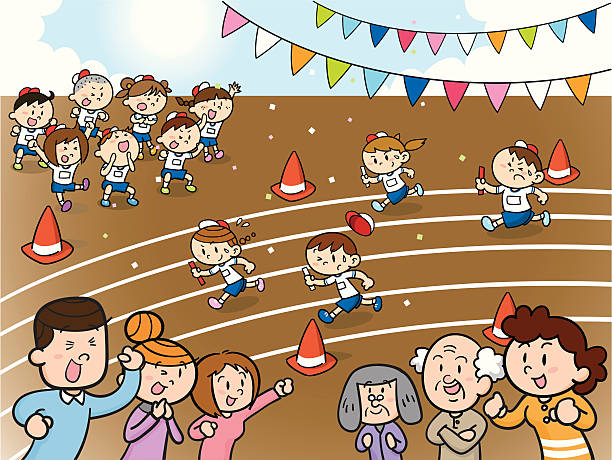 All students should come to school wearing PE kit, school cap and sun protection cream. Please also bring a large refillable water bottle. We look forward to seeing many of you there!
Action in the PYP at BHS
It has been great celebrating the talents and achievements of our students through the 'Student Achievement' section in the newsletter. We would like to do something similar with Student Action. Action in the PYP is when students are inspired through their learning and their experiences to make a difference to their lives or the community connected to real life issues and opportunities. We would like to celebrate our students taking action outside of school.
Please could you email examples to me, andy.thompson@bhs.edu.hk and I will share through our newsletter.
There are different types of Action. We would like to start with a focus on Participation. See below for a definition and examples
Type of Action
Examples
Participation

Being actively involved in their learning and contributing as an individual or a group

Getting involved with community projects

Making appropriate choices and taking responsibility to help people

Taking on different roles e.g. being a leader, completing my chores, working in a group, looking after my pet

Taking part in any decision making process

Joining a new club
Maths
We have been working on a variety of things in Year 4 Maths this week!
We spent some time calculating elapsed time using a cinema schedule as our focus. We also continued to investigate prime and composite numbers and spent a lot of time defining and applying the terms factor and multiple!
English
We have been trying to write about our CNY holidays in a more creative way. We stole some brilliant sentences from Fox by Margaret Wild and had a go at imitating her style. We also thought about the "power of 3" when writing really powerful narrative sentences.
U.O.I
It has been a really busy week as we delve deeper into our latest UOI. The students all spend extra time with Mr Lowe throughout this unit to develop their designing and making skills. This week they were putting the finishing touches to their brilliant marble run games!
In class, we began familiarising ourselves with the Design Thinking process. Students had enormous fun exploring EMPATHY by designing protective solutions for their new egg friends who were going to be dropped 1.5m on to the playground floor!
Inclusivity House Day
As part of this event, we were lucky to welcome some visiting students from a local charity to our classrooms. Our Year 4 students did a brilliant job of supporting these students and including them in our activities. BHS Year 4 students were polite, kind and friendly and really impressed us with their super fast translation skills!
Central Idea:
People and purposes affect the design and construction of objects and systems.
Lines of Inquiry:
An inquiry into…
The skills and knowledge needed to realise designs (CAUSATION)

Designers use and reflect on their plans in order to be successful (REFLECTION)

The factors that influence the design and construction of objects and systems. (CONNECTION)
We will be looking further into the Design Thinking process. Thinking more about the work of famous architect, Zaha Hadid. Beginning to think about designs for games that can entertain people.
Central Idea:
By analysing patterns and identifying rules for patterns it is possible to make predictions.
Lines of Inquiry:
An inquiry into…
Rules of patterns and how these predict future terms.

Equivalent number sentences using addition and subtraction.

Patterns and relationships in multiplication and division
Next week in Mathematics, the children will continue to develop their understanding of multiples, factors, prime and composite numbers. We will also be undertaking some related problem-solving challenges.
Please continue to help your children to practise their multiplication tables at home. Click the image below to access some online games that might support this….
Writing Focus: Writing to entertain
We look forward to more narrative fun, by exploring more well-written texts and looking for examples of beautifully written sentences. We will be trying to plan and write a narrative of our own by following the rules of narrative structure.
Comprehension Strategies: Making Connections
Next week, the children will look at making connections and how readers make links between the text and what they already know. There are three kinds of connections children can make when they read; text to self connection, tex to text connection and text to world connection.
4A – Valerie Wan
4F -Max Chan
4W – Amelie Wong
Spelling
The students have 8 spellings each week that they will need to practise at home. They will have 3 spelling tests each week to make sure they know how to spell their words correctly on a consistent basis.
Reading
Students should read everyday and talk to an adult about the text they have selected. This can be a chance for them to practise their comprehension strategies.
Mon, Weds, Fri – borrow a BHS home reading book

Tues, Thurs – read a book online from Big Universe
Mathematics
All children should aim to spend 30 minutes per week completing their assigned Mathletics tasks and/or practising their times tables.

Mandarin
All children are encouraged to take a reading book home on the days when they have Mandarin lessons.
Ms Lynn – Please complete home learning assigned in Mandarin Matrix.