Year 4 Update – Week 26
Monday 25th – Friday 29th March – BHS Green Book Week (see below for Eco Squad Art Competition)
Monday 25th – Year 4 L.E.A.P. visit
Wednesday 27th – Year 4 HK Philharmonic Schools Orchestra visit
Thursday 28th – Book swap (Bring a book to trade)
Friday 29th March – BHS P.T.A. International Food Fair
Thursday 4th April – ESF Primary Choral Concert
Friday 5th April – Public Holiday School Closed
Friday 12th April – End of Term 2 (12:00pm)

Five ways to Well-being Logo Competition
Starting on the 25th March the children at BHS will be able to share their love of reading and caring for the planet even more during our Green Book Week. Here are some of the ways your child can be involved:
Dress up Day
On Tuesday 26th March the children and staff will dress up as book characters for the day. There can be a green, environmental link to the costume, it can be made of recycled materials or it can simply be your child's favourite book character. Prizes will be given in each class for the most creative costumes.
Get Caught Reading in Nature Competition
The children can enter this competition by sending a photo of themselves reading in the great outdoors. There will be prizes for creative and fun ideas. All entries are to be sent to Ms Jeves at emily.jeves@bhs.edu.hk All entries need to be emailed by 1st April. Please include the child's name and class in the email subject header.
Eco Squad Art competition
Mr Hoskins and the Eco Squad have launched an exciting competition that all children can get involved in to draw or paint native Hong Kong wildlife. All entries are due in 29th March. The top two entries will be displayed in the school's butterfly garden.
More details about other events are available in this week's newsletter.
Mr Hoskins explained the Eco Squad Art Competition during golden book on Monday. If your child would like to enter the rules and slides are attached below.
Competition Rules:
Use the Images from the slides
Pen, pencil, paint or recycled material
Action in the PYP at BHS
Thank you for all the great examples of Action that you are taking. Action in the PYP is when students are inspired through their learning and their experiences to make a difference to their lives or the community connected to real life issues and opportunities. We would like to celebrate our students taking action outside of school
Please could you email examples to me, tsuik4@beaconhill.edu.hk, and I will share through our newsletter.
There are different types of Action. Last time I gave a description of how 'participation' is a form of action, below is an description of how advocacy is a form of action.
Type of Action

Examples

Advocacy

Promoting an idea that you feel passionately about e.g. social, environmental or political

Making people aware of an issue you feel passionately about

Debating

Sharing ideas with friends, classmates or family
Maths
This week we have continued our work with fractions. As we enter our last week we continue to investigate fractions of numbers and quantities and move to investigating improper fractions and mixed fractions.
English
We reached the end of our unit on narrative writing this week which culminated in our summative assessment where the students had the chance to show how they have developed their descriptive writing and development of characters and setting.
This week, was our last week making alterations to the games for next week's International Food Fair. The students used Canva to design logos, advertising posters and instructions for their games next week. Today we had a trial run of all the games in the Year 4 classes. Next week promises to be a roaring success.
Central Idea:
Changes of the Earth and atmosphere impact the natural world
Lines of Inquiry:
How the different components of the Earth are interrelated (connection)

Why the Earth has changed and is continuing to change (change)

How we know the Earth has changed (reflection)
Over the coming weeks students will be investigating the Earth's surface changes over time as a result of natural processes and human activity. They will look to understand what the different components of the earth are and the ways in which they are interrelated.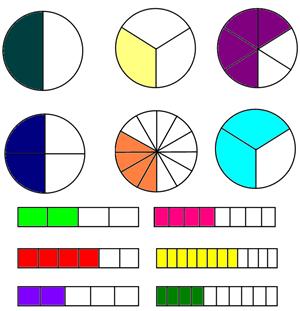 Central Idea:
Fractions and decimals are ways of representing whole part relationships
Lines of Inquiry:
An inquiry into…
How the different components of the Earth are interrelated (connection)

Why the Earth has changed and is continuing to change (change)

How we know the Earth has changed (reflection)
Over the coming week, the students will be spending time completing some more open-ended challenges to further their understanding of equivalent fractions. They will also start to look at modelling and comparing improper fractions and mixed numbers.
Please continue to help your children to practise their multiplication tables at home. Click the image below to access some online games that might support this….
Writing Focus: Writing to explain
Explanations detail and logically describe the stages in a process, such as the water cycle, or how a steam engine works. Other examples could be how a law is made, or why we blink when we sneeze.
Comprehension Strategies: Questioning
Questioning is a strategy that readers use to engage with the text. Questioning techniques help the reader to clarify and comprehend what he is reading.
4A – Kylie Fung
4F – Nathan Hau
4W – Ally Lee
4F – Max Chan (P.E.)
Spelling
The students have 8 spellings each week that they will need to practise at home. They will have 3 spelling tests each week to make sure they know how to spell their words correctly on a consistent basis.
Reading
Students should read everyday and talk to an adult about the text they have selected. This can be a chance for them to practise their comprehension strategies.
Mon, Weds, Fri – borrow a BHS home reading book

Tues, Thurs – read a book online from Big Universe
Mathematics
All children should aim to spend 30 minutes per week completing their assigned Mathletics tasks and/or practising their times tables.

Mandarin
All children are encouraged to take a reading book home on the days when they have Mandarin lessons.
Ms Lynn – Please complete home learning assigned in Mandarin Matrix.