Thursday 21st March – Tag Rugby Championships
Monday 25th March- Friday 29th March- Book & Green Week
Friday 29th March – Gecko Maths Competition at Island School
Saturday 30th March – Earth Week
Thursday 4th April – ESF Primary Choral Concert
Friday 5th April – Ching Ming Festival – School Closed
Wednesday 10th April – Easter Concert
Friday 12th April – End of Term (12:00)
Coming soon- BHS GREEN BOOK WEEK!
Starting on the 25th March the children at BHS will be able to share their love of reading and caring for the planet even more during our Green Book Week. Here are some of the ways your child can be involved:
Dress up Day
On Tuesday 26th March the children and staff will dress up as book characters for the day.  There can be a green, environmental link to the costume, it can be made of recycled materials or it can simply be your child's favourite book character.  Prizes will be given in each class for the most creative costumes.  
Get Caught Reading in Nature Competition
The children can enter this competition by sending a photo of themselves reading in the great outdoors.  There will be prizes for creative and fun ideas.  All entries are to be sent to Ms Jeves at emily.jeves@bhs.edu.hk All entries need to be emailed by 1st April.  Please include the child's name and class in the email subject header. 
Art competition
Mr Hoskins and the Eco Squad have launched an exciting competition that all children can get involved in to draw or paint native Hong Kong wildlife.  All entries are due in 29th March.  The top two entries will be displayed in the school's butterfly garden. 
More details about other events are available in this week's newsletter. 
Five ways to wellbeing logo competition
This week we have launched our Student Council logo competition for the 5 Ways to Well Being.  You are challenged to design a logo for one of the 5 ways. Click here to see our google slides that have all the information.  Please have all your designs given to Mr. Thompson by Friday 22nd March.  Have fun!
International food Fair – March 29th 2019
Please make sure that all ticket stubs and money are returned by March 15th 2019.
Please make sure your child is applying deodorant. The weather is now starting to warm up and the Year 6 children are beginning puberty and therefore sweating more. Please help them to keep on top of their hygiene. 
Well done to Year 6 for completing your moods boards this week. It has been really nice to see all of your different interests and inspirations come together. Your boards stimulated super conversations between yourselves and your parents at the PYPX coffee morning. Thank you to all of the parents who were able to attend, it was a great turn out and so valuable for the children to have you there and support.
Exhibition is well underway, the children have grouped themselves into similar interest areas and started to talk about ideas, thoughts, names and where they would like to go next with their thinking.
Year 6 thoroughly enjoyed the action packed Gecko Maths competition on Tuesday! You all worked very hard in your teams, there was a great atmosphere of teamwork and determination in the hall. Well done to the top three teams, we look forward to entering a team or two at the Island School competition.
Our team of tree planters had a very successful and hard working day on Lantau. This action might have inspired some of our environment groups for exhibition? Thank you to Mr Hoskins, Mr Melsom and Ms Chand for your help on the day.
The children who didn't go to Lantau enjoyed a morning of sketching. They looked at shading, the use of lines and shading when looking at scenic views from the classroom window.
6H –

Erick Chow & Bosco Tang
Central Idea
An individual's interests and beliefs lead people to take action, which makes a difference to their community.
Lines of Inquiry
My interests and beliefs (Perspective)
How my interests or beliefs in ___________ influences my community (Change)
I can justify and share my learning and action (Responsibility)
Next week, the children will have their first exhibition meeting with their mentor. This is a chance to share your ideas and discuss a plan in your groups and with your mentor. Don't forget to record your discussion points on your mentor log for future use. Year 6 will also meet up in their groups during next week to brainstorm action ideas and make connections to the key concepts. The children will continue to add to their exhibition journals, documenting their thinking and starting to formulate a clearer idea of their focus area.
Number Maths
Central Idea – Fractions, decimal fractions and percentages are ways of representing whole-part relationships
An inquiry into…
– decimal fractions and the number system
– how ratio is used to make comparisons
– sequences involving whole numbers, fractions and decimals.
Year 6 will continue to work on ratio and proportion. Looking at real life scenarios and applying strategies to real world contexts.
Strand Maths – Data Handling
Central Idea –  Data Handling
Range, mode, median and mean can be used to analyse statistical data.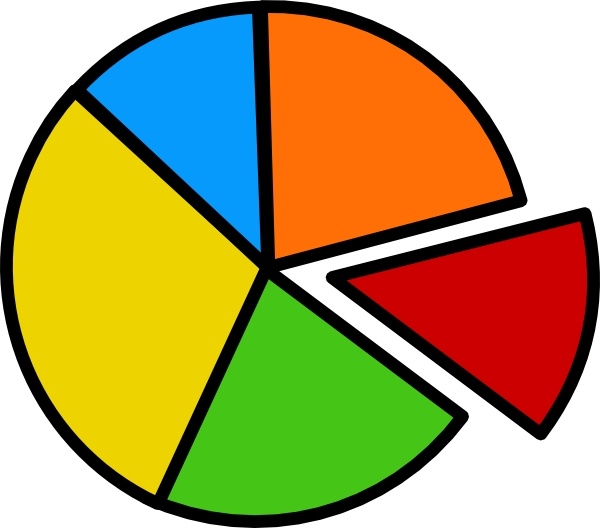 We will continue to interpret the song lyrics of our chosen exhibition songs. The children made a fantastic start doing this last week, some wonderful connections were made. The children are encouraged to think about how these songs are relevant to our exhibition journey and how they relate to the wider world as well.
Miss Younie – Mathletics/ Prodigy
Ms. Mak – Mathletics
Mr Hoskins – Mathletics 
Mr Hubbard – Mathletics
Mandarin 
All children are encouraged to take a reading book home on the days when they have Mandarin lessons.
Ms Lynn – Please complete home learning assigned in Mandarin Matrix.
 This week's quote…