19th August – Punchline Comedy Workshops
28th August – Stephen Loggie, Principal of Island School, Presenting to Year 6 Parents
28th August – Meet the Teacher Evening
30th August – House Captains Announced
9th September – CPD Day – Students not to attend school
13th September – Diversity House Day & Mid Autumn Festival
18th September – Camp Information Evening
23rd-27th September – ISA Assessment Week
26th September – Parent Consultation Evening
30th September – CPD Day – Students not to attend school
1st October – National Day Bank Holiday – No School
2nd October – Swimming Commences, continues every Wednesday in October.
4th October – Half Term Holiday – 3pm Finish
14th October – Term Starts again
18th October – Parent Teacher Bowling Evening
25th October – CPD Day – Students not to attend school
28th – 30th October – School Photos
4th – 8th November – Camp
29th November – Wellbeing Day
6th December – Y4-6 Disco
13th December – Term Ends – 12pm Finish
Welcome back to BHS to everyone for this 2017-18 academic year!  Each week one of us from the Year 6 team will publish all our important Year 6 information, events, dates and notices on this platform so as to keep you fully informed of all the happenings in our year band.  Mr Douglas, Mrs Craig and Mrs Palmer will take turns each week to update you and we will do our best to include lots of photos so you can really see the great work that your child is doing. Usually, we just include photos from our own particular classes each week to ensure coverage of all children throughout the year. May we please ask that you check the Weekly Update each week with your child…the new one is uploaded each Friday afternoon.
Presentation by Mr. Stephen Loggie, Principal of Island School
 On Wednesday, 28th August, from 5:45 – 6:30pm, just before our "Meet the Teacher" evening starts, Mr. Stephen Loggie, Principal of Island School will be presenting to prospective parents.  He will be covering the latest information on the rebuilding project as well as sharing some more information about Island School in general.  All Year 6 parents are welcome to attend, especially those of you who know it is likely that your child will be attending Island School from next year.
Equipment and stationery – most children have made a great start to the year and have brought the correct equipment. However, some students have not and it is essential that they bring all of the items listed on the letter that they received at the end of Year 5.
If your child has lost the letter, they need to ask their class teacher for another copy.
If you have not already done so, please purchase a cheap pair of in-ear earphones for your children to keep in school at all times. We use the Chromebooks to enhance many areas of the curriculum, in order to get the most out of the programs we use, earphones as a must. They are available from Japanese Home Centre (JHC) for 50HKD.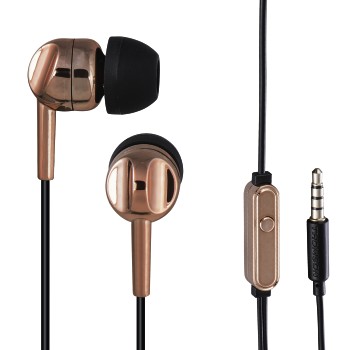 We know the first few weeks back at school are tiring, so please make sure you are all getting enough sleep. If your child is not getting at least 10 hours of sleep a night then they will not be able to reach their potential the next day. Please get plenty of rest.
On Monday, Punchline Comedy Club is joining us for a stand-up comedy workshop! In preparation, the children have been asked to think about something particularly funny that happened over their summer holiday. 
PE Days
6D – Monday & Friday
6C – Thursday & Friday
6P – Wednesday & Friday
Year 6 have really enjoyed diving into their new classrooms this week. We have been doing a lot of admin, getting classes ready and sorting out rota's but we've still managed to achieve a lot! Here are some photos from 6D, including their 6D values and their ongoing work on creating a list of ideas to keep maths open, visual and creative.
Please note that Golden Book will commence 26th August. 
Central Idea
Scientific investigations can help people to make sense of the world.
Lines of Inquiry
What scientific inquiry is (Form)

How the scientific process is used (Function) 

How scientific investigations have impacted the world around us  (Connection)
During this unit, the aim will be to develop the children's understanding of the scientific process, changing variables and the effect of science around the world. 
Number Maths
Place Value
Central Idea: We use the same rules for the computation of decimal fractions as for whole numbers
By the end of Year 6 children should be able to: 
Apply place value to partition and rename numbers to thousandths 
Recognise, and order integers (including negative integers) 
Recognise, model and order decimal fractions to thousandths or beyond. 
Round decimal fractions to the nearest tenth or whole number
Central Idea: Writers use carefully crafted language to educate and inspire
This unit will involve us using inspiring and educational language to inform people about the effects of scientific investigation around the world. 
Number Maths 
Please continue with Mathletics/Prodigy at home.
Reading
Although Reading Journals are not yet in action, please continue to read every night a book that you enjoy and that is challenging.