Friday 24th March – International Food Fair: Come along tonight for fun and games, some delicious food and the chance to win some fabulous prizes at the school raffle!
Thursday 30th March – Spring Concert (Performances from Junior Choir and Y4 & Y5 Ukulele Group)
Friday 31st March – End of Term 2 – Easter Holidays Begin! School ends at 12:00 noon.
Tuesday 18th April – First Day Back at School
Tuesday 25th April – Year 4 Bake Sale: Please bring along some (nut free) baked goods to sell!
Thursday 27th April – Year 4 Theatre Trip
Tuesday 2nd May – BHS CPD Day: School Closed *Please note that Monday 1st and Wednesday 3rd May are public holidays
Monday 29th May – BHS CPD Day: School Closed *Please note that Tuesday 30th May is a public holiday
Thursday 1st June – PTA Quiz
Easter Holiday!
Next week is the final week of Term 2 and there will be no Weekly Update next Friday. Therefore, on behalf of the Year 4 team we would like to take this opportunity to wish you a happy and restful holiday. Please note that school will finish at 12:00 noon on Friday 31st March.
Ukuleles!
Please make sure that your child brings their ukulele to music class from now until the end of the school year. It makes is very difficult to practice without one! Up to a third of a class have forgotten theirs this past week, so you can imagine how disruptive to their learning that can be. Please see below for when your child should bring their ukulele.
4F – Music on Wednesdays – ukuleles needed.
4L – Music on Tuesdays – ukuleles needed.
4W – Music on Mondays – ukuleles needed.
Beliefs and Values
From now until 11th April there is a bible exhibition at St. Andrew's Church, Kowloon.  This links back to our Who We Are unit of inquiry about shared beliefs and perhaps your child and your family would like to visit the exhibit to view the range of artefacts and hear from various experts. For more information click here.
Portfolios
Please double check that your child has returned his or her portfolio. We know that there are a few students in each class who still have not brought in theirs. Please do let your child's class teacher know if it cannot be found!
7 Days of A, B, Cs and I, 2, 3s: Dress Up Day
The Year 4 children outdid themselves this year with creative, often handmade, costumes showing their favourite book character or a mathematical concept. Well done too to the parents and helpers who assisted the children with their designs. We know it couldn't have happened without your support!
The children voted for the best maths and character costume from each class.
The winners were…
| | | |
| --- | --- | --- |
| 4F | Dev Goyani – Calculator | Kaeli Ng – Nicky (from Geronimo Stilton) |
| 4L | Clarice Yang – Times tables | Alex Siu – Sherlock Holmes |
| 4W | Chloe Chung – Clock | Zyrus Luk – Mighty Robot |
David Schwartz: Author Visit
Beacon Hill School was extremely fortunate to host renowned author, David Schwartz. He visited the school and thoroughly entertained the children whilst sharing his passion for big numbers, animals and … popcorn!
Can you guess how much popcorn is in that bag in the pictures below?
How The World Works

Central Idea: Changes to the Earth and its atmosphere can impact the natural world
Lines of Inquiry 
An inquiry into:
How the different components of the Earth are interrelated (connection)

Why the Earth has changed and is continuing to change (change)

How we know the Earth has changed (reflection)
Summative Task: Choose a natural phenomenon/event and create a flow chart to demonstrate how this event changes/has changed the Earth.
This week the children have been asking lots of questions about the Earth's plates and these have moved over millions of years. The children took part in some practical learning engagements to really help them understand the complex ideas that underpin continental drift theory.
Next week the children will continue to explore how plate tectonics cause changes to the Earth and in particular will begin to look at how mountains and volcanoes are formed.
Strand Maths: Fractions and Decimals
Central Idea – Fractions and decimals are ways of representing whole part relationships

Lines of Inquiry:
Constructing and representing equal parts of a whole

Identifying, ordering and describing fractions using mathematical language

Understanding the relationship between fractions and decimals
Next week the children will continue to look at improper and mixed fractions and will be exploring equivalent fractions.
Text Type: Explanation (including diagrams and flowcharts)
Comprehension Strategy: Questioning
Purpose: Writing to explain
Big idea: Authors explain clearly how and why things happen
Related Language Concepts: Word choice, causal connectives, technical vocabulary, audience
Next week the children will continue to develop their understanding of explanation texts, working together to create explanations for how things work.
Comprehension Key: Questioning

Next week the children will sort their questions into different question types: open/ close-ended and short/ fat.
Due to Character / Maths Dress Up Day, there was no Golden Book Assembly this week.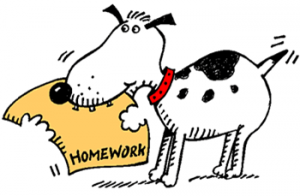 Home Learning 24.3.17 – Changes to the Earth can impact … Hong Kong! 
This week the children are tasked with finding out more about Hong Kong's natural landscape.
How were the hills, bays and islands, etc. formed? What natural changes created these features? What rocks and rock formations are found in Hong Kong and why?
We suggest that the children and their families get out there and explore these natural landscapes in person during the upcoming holiday. This way the children can OBSERVE these features and gain a firsthand understanding of how they were formed.
You could visit the Hong Kong UNESCO Global Geopark in Sai Kung to see for yourself, or take a trip to the Hong Kong History Museum to find out more how the land-forms of Hong Kong were created.
The children are also free to use other M.I.S.O sources and find information from the MEDIA (see the links to useful webpages below) or INTERVIEW people (parents, grandparents, etc) on what they know about this topic.
Useful Links
South China Morning Post Article
Recording and Presenting 
For this home learning task, the children have an open choice about how they record their learning. They could, for example, create a slideshow, write an explanation, create an infographic poster or simply store the information in their heads. However, they must be ready and willing to share what they have learnt with the classmates on Friday 21st April (the first Friday back in school after the holidays).
Daily home reading
Please check to make sure your child is taking home home reader books at their level, or reading books on Reading Eggs at their comprehension age level. PLEASE be reminded that the colour sticker on the reading book your child brings home is far less significant than the development of fluency AND comprehension. There is also an expectation that your child will read a book and complete any quizzes on Reading Eggspress twice a week.
Spelling
The children will have 10 new words to learn each week (Friday) and will be tested on them by a classmate three times per week. The words they have consist of some vocabulary relevant to our current U.O.I., some words relating to the spelling rule that we are currently learning about and some words of their choice.