Tuesday 19th – Friday 22nd March – C.I.S. Evaluation visit to B.H.S.
Wednesday 20th March – Deadline for entries for International Food Fair Poster (see below)
Friday 22nd March – Deadline for entries for the 5 ways to wellbeing logo competition (see below)
Monday 25th – Friday 29th March – BHS Green Book Week (see below for Eco Squad Art Competition)
Friday 29th March – BHS P.T.A. International Food Fair
Thursday 4th April – ESF Primary Choral Concert
Friday 5th April – Public Holiday School Closed
Friday 12th April – End of Term 2 (12:00pm)

Year 5 Big Business Market Day
Year 4 had a great time visiting all the different Year 5 big business stalls. Well done Year 5 to another successful market day at BHS.
Portfolios
We hope you have had some time to go through your child's portfolio with them. They had reflected on the pieces of work in their portfolios and written these on a tag that is attached to each piece of work. If you could please return portfolios to school next week.
International Food Fair Poster Competition
Create a poster using the computer, crayons or felt tips, advertising our International Food Fair.
There will be a prize for the winning poster and it will be printed and displayed in ESF schools and other venues!
Please write your name and class on the back of the poster and hand it to Mrs Mulligan (Rm 301) by 20th March 2018.
Your Poster MUST include the following information:
Beacon Hill School PTA International Food Fair

Address: 23, Ede Road, Kowloon Tong

Date: Friday 29th March 2018

Time: 5 – 8pm

Free Entry

Live Entertainment

Children's games with prizes

Nail and transfer Tattoo Bar

Bouncy Castle

The Grand Raffle Draw

Enjoy food from around the world!

This year we will be trying to be more eco friendly and minimise waste

Bowls and cutlery hire – $10 deposit
Five ways to Well-being Logo Competition
This week we have launched our Student Council logo competition for the 5 Ways to Well Being. You are challenged to design a logo for one of the 5 ways. Click here to see our google slides that have all the information. Please have all your designs given to Mr. Thompson by Friday 22nd March. Have fun!
Starting on the 25th March the children at BHS will be able to share their love of reading and caring for the planet even more during our Green Book Week. Here are some of the ways your child can be involved:
Dress up Day
On Tuesday 26th March the children and staff will dress up as book characters for the day. There can be a green, environmental link to the costume, it can be made of recycled materials or it can simply be your child's favourite book character. Prizes will be given in each class for the most creative costumes.
Get Caught Reading in Nature Competition
The children can enter this competition by sending a photo of themselves reading in the great outdoors. There will be prizes for creative and fun ideas. All entries are to be sent to Ms Jeves at emily.jeves@bhs.edu.hk All entries need to be emailed by 1st April. Please include the child's name and class in the email subject header.
Eco Squad Art competition
Mr Hoskins and the Eco Squad have launched an exciting competition that all children can get involved in to draw or paint native Hong Kong wildlife. All entries are due in 29th March. The top two entries will be displayed in the school's butterfly garden.
More details about other events are available in this week's newsletter.
Mr Hoskins explained the Eco Squad Art Competition during golden book on Monday. If your child would like to enter the rules and slides are attached below.
Competition Rules:
Use the Images from the slides
Pen, pencil, paint or recycled material
Action in the PYP at BHS
It has been great celebrating the talents and achievements of our students through the 'Student Achievement' section in the newsletter. We would like to do something similar with Student Action. Action in the PYP is when students are inspired through their learning and their experiences to make a difference to their lives or the community connected to real life issues and opportunities. We would like to celebrate our students taking action outside of school.
Please could you email examples to me, andy.thompson@bhs.edu.hk and I will share through our newsletter.
There are different types of Action. We would like to start with a focus on Participation. See below for a definition and examples
Type of Action
Examples
Participation

Being actively involved in their learning and contributing as an individual or a group

Getting involved with community projects

Making appropriate choices and taking responsibility to help people

Taking on different roles e.g. being a leader, completing my chores, working in a group, looking after my pet

Taking part in any decision making process

Joining a new club
Maths
We have continued our work with fractions this week and we have been busy looking at fractions of shapes, numbers and quantities. We have also been making sure we use the language of fractions(e.g. numerator and denominator). We looked at Ed Emberley's 'Picture Pie' and created some of our own artwork using different fractions.
English
We have continued to develop their our narrative writing this week. We are continuing to imitate the style of authors whose writing we really admire in order to create our own quality sentences. This week we have watched the animated short film "The Clocktower" and have written a narrative to accompany this.
This week, was our last week with Mr. Lowe and most groups almost finished with their games. We have continued to refer to the Design Thinking process and are now onto the test (testing of their game) and some groups going back to ideate (changing their game if they need to after testing). Some groups have started to think about a name and logo for their game. We can't wait to share them with the community at the International Food Fair on 29th March.
Central Idea:
People and purposes affect the design and construction of objects and systems.
Lines of Inquiry:
An inquiry into…
The skills and knowledge needed to realise designs (CAUSATION)

Designers use and reflect on their plans in order to be successful (REFLECTION)

The factors that influence the design and construction of objects and systems. (CONNECTION)
Over the coming week, the students will be looking at adding any final touches and even adding some technology to their Food Fair games. The students will be using their Information Technology skills to help them design posters with instructions and the scoring system for their games using Canva. Towards the end of next week they will be playing and reflecting on each others games in preparation for Food Fair.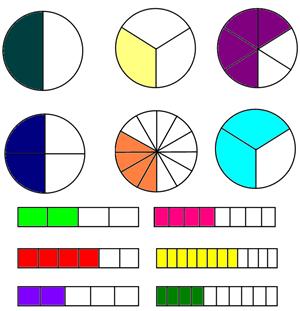 Central Idea:
Fractions and decimals are ways of representing whole part relationships
Lines of Inquiry:
An inquiry into…
Constructing and representing equal parts of a whole

Identifying, ordering and describing fractions using mathematical Language

Understanding the relationship between fractions and decimals
Over the coming week, the students will be spending time completing some more open-ended challenges to further their understanding of equivalent fractions. They will also start to look at modelling and comparing improper fractions and mixed numbers.
Please continue to help your children to practise their multiplication tables at home. Click the image below to access some online games that might support this….
Writing Focus: Writing to entertain
Over the coming week, the students will be doing further work on their narrative text to accompany a new text "Miss Lily's Fabulous Pink. Feather Boa," by Margaret Wild and continuing to think about how authors develop character.
Comprehension Strategies: Making Connections
Next week, the children will continue to look at making connections and how readers make links between the text and what they already know. There are three kinds of connections children can make when they read; text to self connections, text to text connections and text to world connections.
'When children understand how to connect the text they read to their lives, they begin to make connections between what they read and the larger world. This nudges them into thinking about bigger, more expansive issues beyond their universe of home, school and neighbourhood.' Harvey & Goudvis, Strategies That Work (2000), p 68.
4A – Kiri Toraiwa
4F – Yuna Konishi
4W – Takumi Stemp
Spelling
The students have 8 spellings each week that they will need to practise at home. They will have 3 spelling tests each week to make sure they know how to spell their words correctly on a consistent basis.
Reading
Students should read everyday and talk to an adult about the text they have selected. This can be a chance for them to practise their comprehension strategies.
Mon, Weds, Fri – borrow a BHS home reading book

Tues, Thurs – read a book online from Big Universe
Mathematics
All children should aim to spend 30 minutes per week completing their assigned Mathletics tasks and/or practising their times tables.

Mandarin
All children are encouraged to take a reading book home on the days when they have Mandarin lessons.
Ms Lynn – Please complete home learning assigned in Mandarin Matrix.