Tuesday 14th January – Year 2 Bakesale
Friday 17th January – 2F Assembly
Wednesday 22nd January – CNY Assembly (9:15 am Y1,3 and 5. 1.45 pm Y2,4 and 6)
Thursday 23rd January – Chinese Cultural Activities Day
Thursday 23rd January – Chinese New Year Holiday (Shcool finishes at 3 pm)
Monday 3rd February – BHS CPD Day (School closed for students)
Tuesday 4th February – School starts at 8.45 am
Friday 7th February – 5H Assembly

We would like to wish all our families a happy and healthy 2020.
Learning Centre – We still have children forgetting their library books and book bags, please help your child to remember their things on the correct day.
4A – Tuesday
4F – Thursday
4J – Tuesday
P.E. days
4A – Monday & Thursday
4F – Monday & Wednesday
4J – Wednesday & Friday
English
This week, the students have been continuing with their independent research of an important person who has explored or discovered something that has helped to change the world we live in today. The students have been trying to use 'delicious words' to make their sentences about this person more interesting.
Maths
The students have been looking at fact families and how multiplication and division are connected. They have also been working on division with remainders and well as some problem solving with word problems.
U.O.I.
This week, the students have been working hard to publish the research they started before the holidays. They will be self-reflecting on their final piece of published work. The students have been using a range of media sources and linking this to their information literacy skills to make sure they are including where they are getting their information from.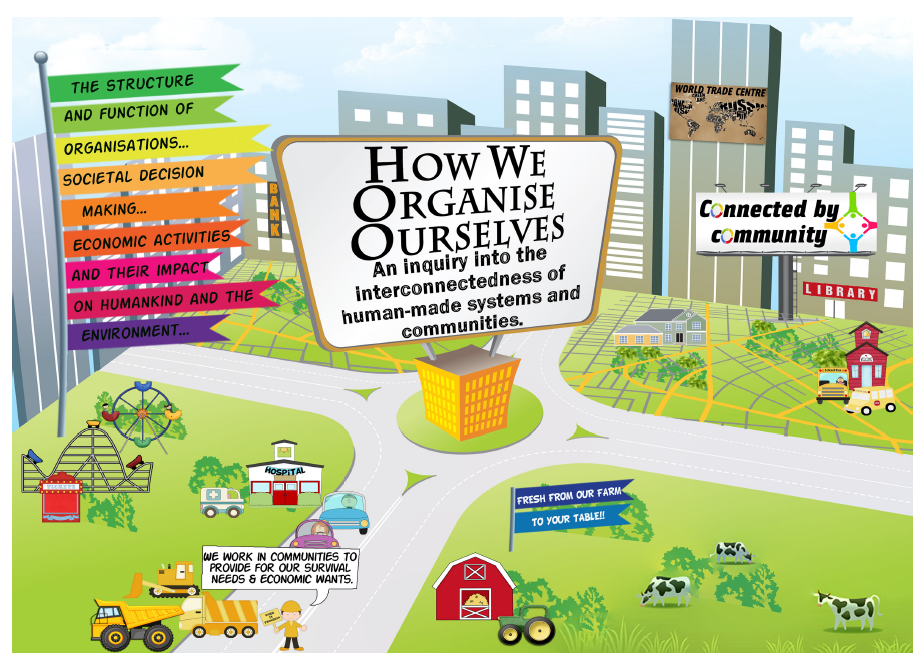 Transdipinary Theme: How We Organise Ourselves
Central Idea: The design and construction of a structure reflects their purpose.
Lines of Inquiry:
An inquiry into…
Designers use and reflect on their plans in order to be successful (REFLECTION)

The skills and knowledge needed to realise designs (CAUSATION)

The factors that influence the design and construction of objects and systems. (CONNECTION)
Next week, the student will complete a provocation and pre-assessment for our next unit. This will be a 2 week preliminary for Unit 5 which we will pick up again at the beginning of March and Unit 4 will start after Chinese New Year.  Next week we will be constructing a team project from recyclable materials – if you have any boxes, tubes, clean bottles, etc you think might be useful please send them in with your child next week.  Many thanks!

Central Idea: By analysing patterns and identifying rules for patterns it is possible to make predictions.
Lines of Inquiry:
An inquiry into:
Rules of patterns and how these predict future terms.

Equivalent number sentences using addition and subtraction

Patterns and relationships in multiplication and division
Here are some questions we will be exploring throughout this UOI, maybe some of them you could discuss at home whilst you are monitoring your child with their Mathletics or Prodigy Home Learning.
How do we find rules for patterns?

How do we use rules to find a future term of a pattern?

What is a growing pattern?

How do the properties of odd and even numbers affect number patterns?

How do generalisations help us understand and predict number patterns?
Writing – Writing to instruct
Our next writing focus is writing to instruct, the students will be writing some simple instructions to go with some of the activities they will be taking part in over the next couple of weeks. 
Reading – Questioning
Our next reading comprehension strategy is questioning which is an important part of the process of self-monitoring. Asking and answering questions allows the students to engage in the text. It gives them a purpose for reading and a purpose for the reader to clarify for meaning. This connection helps to deepen the student's comprehension. 
Throughout the year we will focus on all of the comprehension strategies to help with our understanding, fluency, and comprehension.
Since the last Weekly Update, the following Year 4 students have received Golden Book certificates, congratulations!
4A 
Enzo Lam
Martin Chan
Azeen Asif
Kevin Huai
4F
Cody Ngai
Zurie Cheung
Rhys Pickering
Marco Ishak
Irina Chung
4J
Ching Yee Ng
Eunice Wong
Maths – please continue to work on the Mathletics tasks that your teacher has set for you. Your child has also ben enrolled in an online Maths programme called Prodigy game that we are also able to monitor, you can also create a parent account. The children can also continue to use their Mathletics accounts where there are some tasks set by the class teacher. 
Practising and reviewing quick recall of your number facts is important!  There is a great online program called Hit the Button which can help you to do this.
Reading – please continue reading nightly together and signing your child's diary.  A comment every week would be a nice touch too.  There are also questions in the front of the reading diaries that you could ask your child to help them with their comprehension. Don't forget the importance of reading TO your child also.  They can record any books that they read from Big Universe and Epic!. 
Spelling –  children to continue to learn their personal words at home ready for their buddy tests during the week. 
Mandarin –